Home

>

Shop

>

Stenner Peristaltic Pump, Max 25 PSI, Fixed Rate, 50 GPD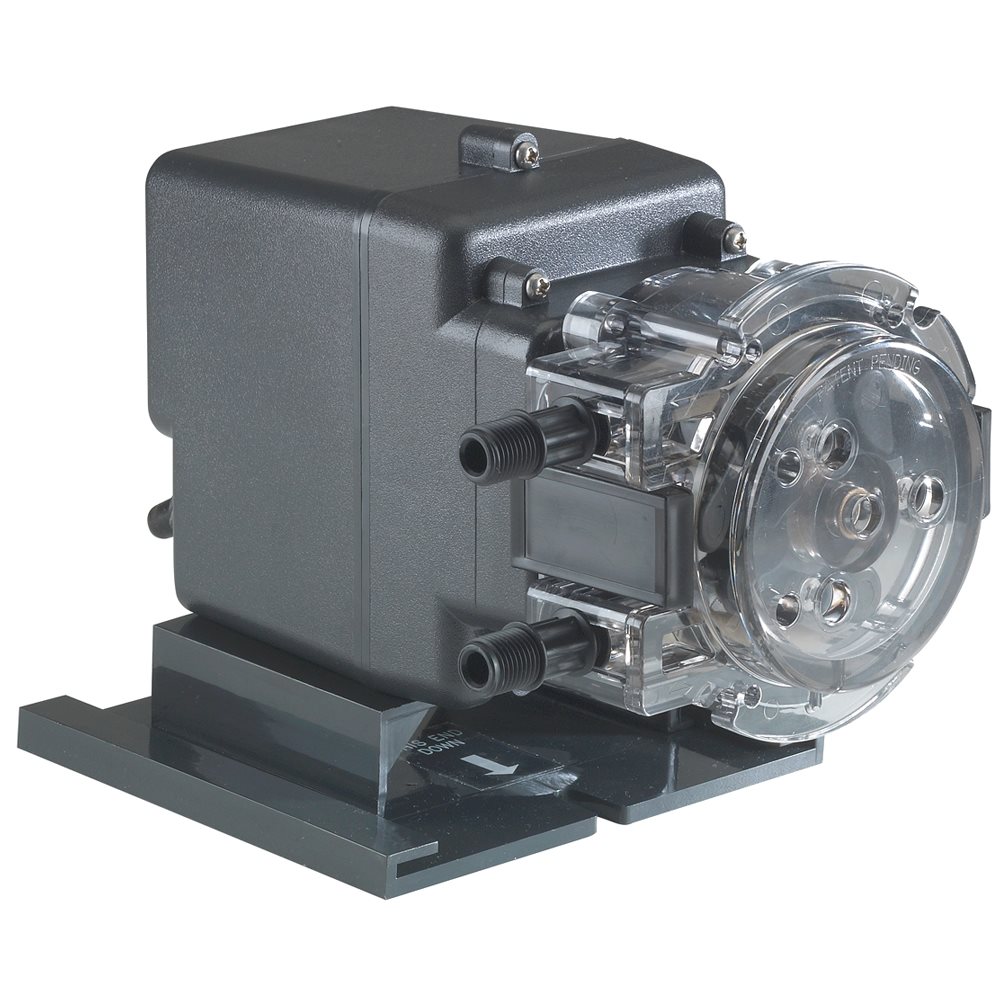 Double-tap and hold to zoom.
Mouse over image to zoom.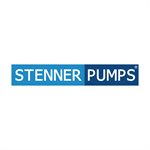 Stenner Peristaltic Pump, Max 25 PSI, Fixed Rate, 50 GPD
Item Number: II45MP567
The Classic Series single head fixed output metering pump is built with two detachable components: the motor and the pump head. The fixed rate pump does not have an output adjustment. The output is determined by the RPM of the motor gears and the size of the pump tube. The motor's output shaft rotates at a fixed rpm which drives the roller assembly within the pump head.
Heavy Duty Construction
Stenner tube and head parts are made with extra-heavy thickness for durability and long service life. Recommended interval for replacing the pumping tube (a spare is shipped with the pump) is six months, but operation for one year without rupture is not unusual. The heavy duty construction prevents damage from freezing. The shaded-pole gear motor has thermal overload protection against burnout.
Smooth Consistent Output
Stenner's patented mechanical feed rate control virtually eliminates the problem of output pulsation or "slugging" by eliminating long "off" periods. The percentage dial ring is easily adjustable for the desired percent of maximum output.
Wide Variety of Applications
Since it can develop up to 25" of vacuum lift, and is capable of handling liquids, slurries, and solutions of up to 50% solids by volume, the Stenner peristaltic pump can be used in virtually any type of chemical feed application. Typical applications include potable water plants, wastewater treatment facilities, cooling towers, water wells, swimming pools, irrigation water treatment, and many other industrial uses. Since the peristaltic pump will not siphon, installation of an anti-siphon valve is unnecessary. Without ball check valves to clog, the pump can be used in situations where it must operate unattended for long periods of time.
Compact Size
Weighing only 9 pounds and with overall dimensions of 5.5" H × 5.5" W × 9.5" L, the Stenner peristaltic pump can be easily located wherever needed. A spare pumping tube and all fittings and other items needed for installation are provided.
Serviceability
The pump's unique "snap-on" design allows disassembly without tools. There are no diaphragms, o-rings or ball check valves to require service, and no lubrication is ever needed. Corrosion is eliminated, since there is no chemical-to-metal contact. Since so few parts are in contact with chemicals, there is no need for a wide variety of wet ends.
| Item No. | GPD | PSI | Tube no. |
| --- | --- | --- | --- |
| II45MP267 | 10 | 0-25 | 2 |
| II45MP367 | 22 | 0-25 | 3 |
| II45MP567 | 50 | 0-25 | 5 |
| II85MP267 | 17 | 0-25 | 2 |
| II85MP367 | 40 | 0-25 | 3 |
| II85MP567 | 85 | 0-25 | 5 |
This item is eligible for return.
Stenner products are eligible for return within 30 days from delivery date. Authorized returns must be in unused and resalable condition. Returns are subject to a 15% restocking fee.
Contact us to obtain a Return Authorization.