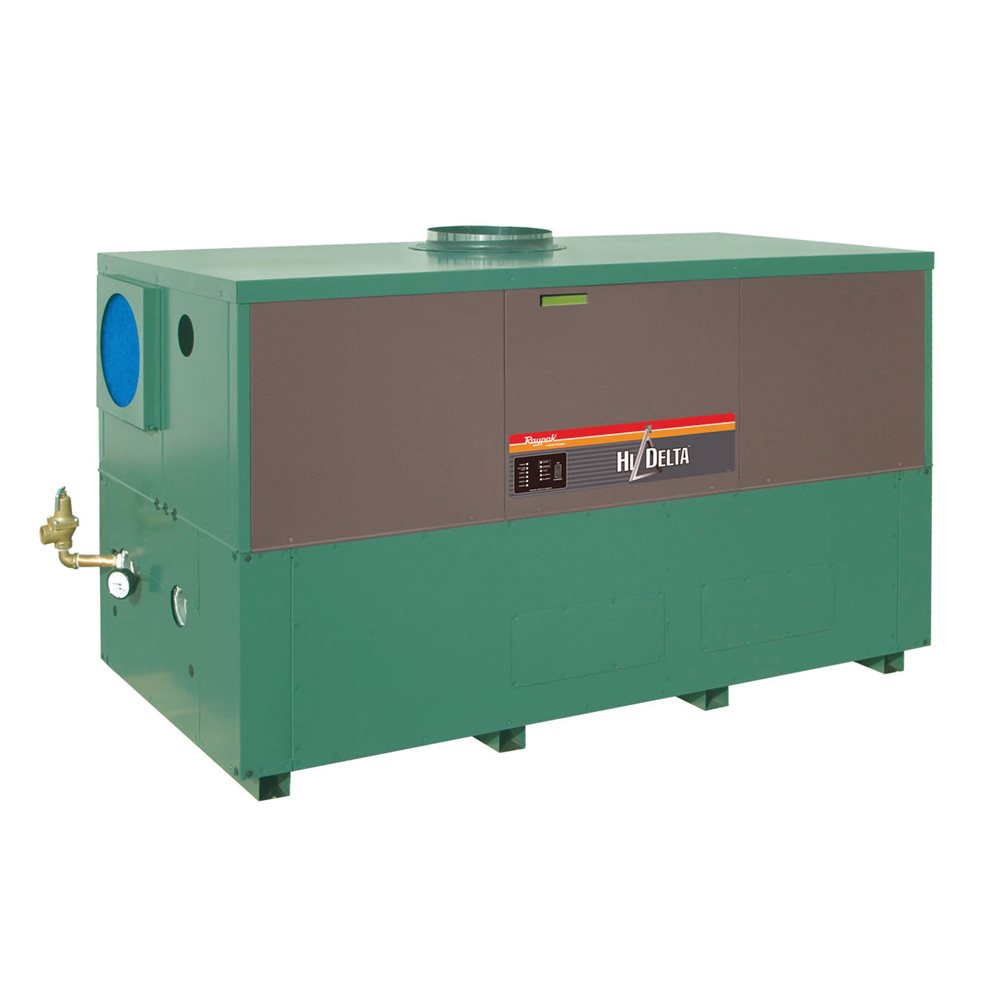 Press and move to zoom.
Mouse over image to zoom.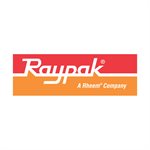 Raypak Hi-Delta Heaters
Item Number: JJ0935544
The Hi Delta® line of fan-assisted combustion units offers solid performance with low emissions, flexible control, and easy-to-understand diagnostics.
Features:
83.1% efficiency
Multiple vertical venting and sidewall venting options. No extractor required for sidewall applications up to 70ft on room air.
All models indoor/outdoor certified
Patented burner "security blanket" enhances staged combustion, minimizes installation/start-up issues, and protects burners from metal fatigue.
105ºF minimum inlet water temperature
Cupro-nickel finned-tube heat exchanger with brass headers. AB 1953 compliant.
VERSA IC® control package with LCD display
Status display lights
Cascade control of up to 8 units, no external sequencer required.
Diagnostics center with history in English , not in codes
Modbus RTU BMS port (RS485)
0-10 VDC BMS Interface (set point or direct drive)
Ducted combustion air capable. TruSeal® CSA-Certified direct-vent available.
Models 992C-2002C certified to SCAQMD Rule 1146.2. Meets all Low NOx regulations.
All models except 2002C available for natural gas and propane. Model 2002C available for natural gas only.
Certified to the ANSI Z21.56 pool heater standard.
Please contact us for pricing, specifications, or replacement parts.
This item is eligible for return.
Raypak products are eligible for return within 60 days of delivery. All product returns must be received within 60 days of the RMA issuance.
Contact us to obtain a Return Authorization.