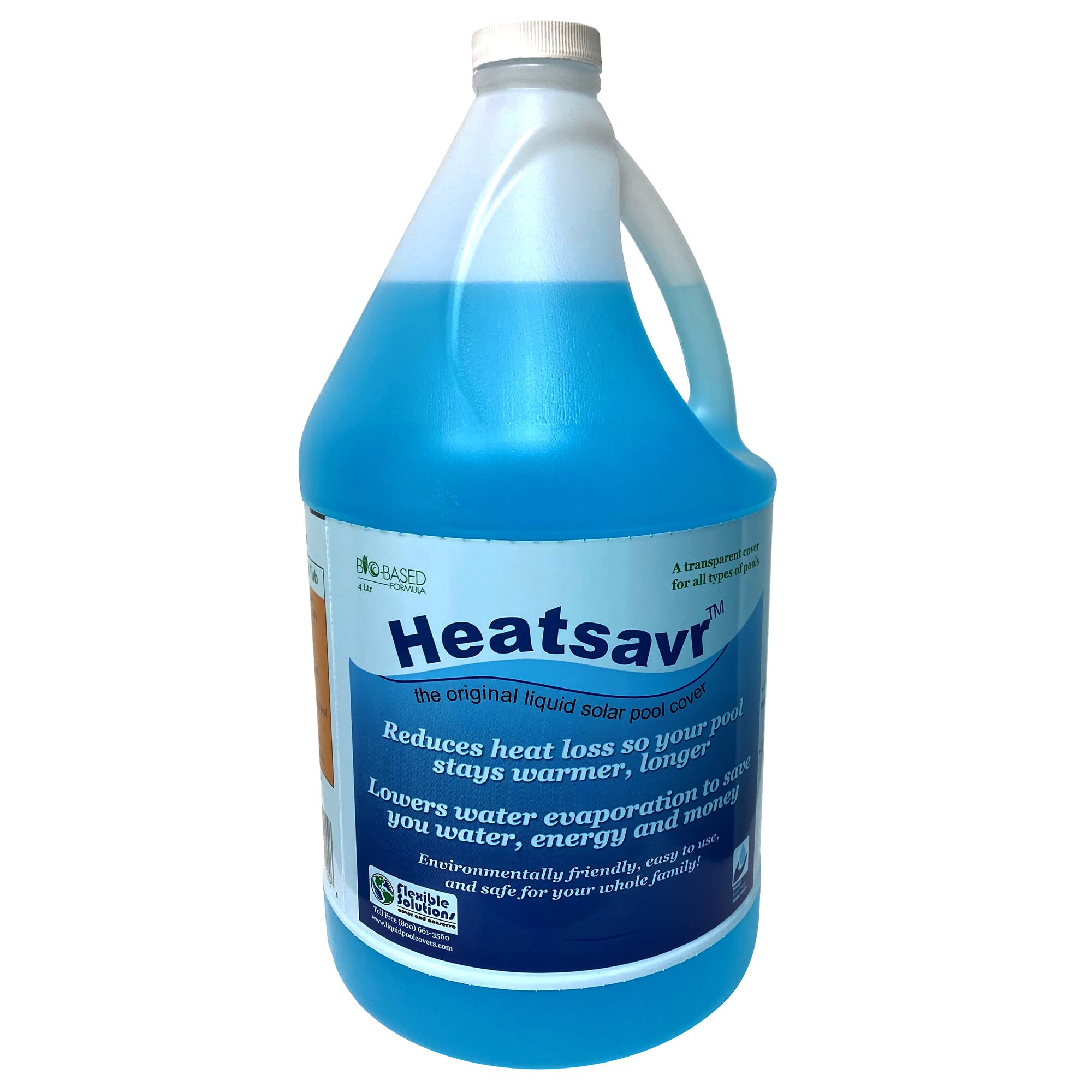 Press and move to zoom.
Mouse over image to zoom.
Heatsavr Liquid Pool Cover
Item Number: AAHS56050
Commercial swimming pools often do not have the option of using a traditional plastic cover to reduce operating costs and conserve energy and water. With Heatsavr, you can achieve these savings, and very easily.
Heatsavr liquid solar pool cover is completely safe for swimmers and pool equipment. Heatsavr has been tested for efficiency and safety over the last 20 years and has proven itself as a very effective solution for commercial pools, regardless of shape, size or location. Heatsavr is currently being used around the world in hotels, schools, community centers, therapy pools, waterparks, and many more commercial settings.
Using a continuous dosing system ensures the best results. Employ the HS115 seven-day programmable metering system to dispense Heatsavr to your pool.
Recommended dosage: 1 oz/day for every 400 sq. ft. of pool surface area or 15,000 gallons.
Sold in cases of four one-gallon containers

This item is classified as Hazardous and may not be able to ship by air. If air shipping is requested, additional charges may apply and you will be contacted with a shipping quote which must be approved prior to shipping.
You may also be interested in