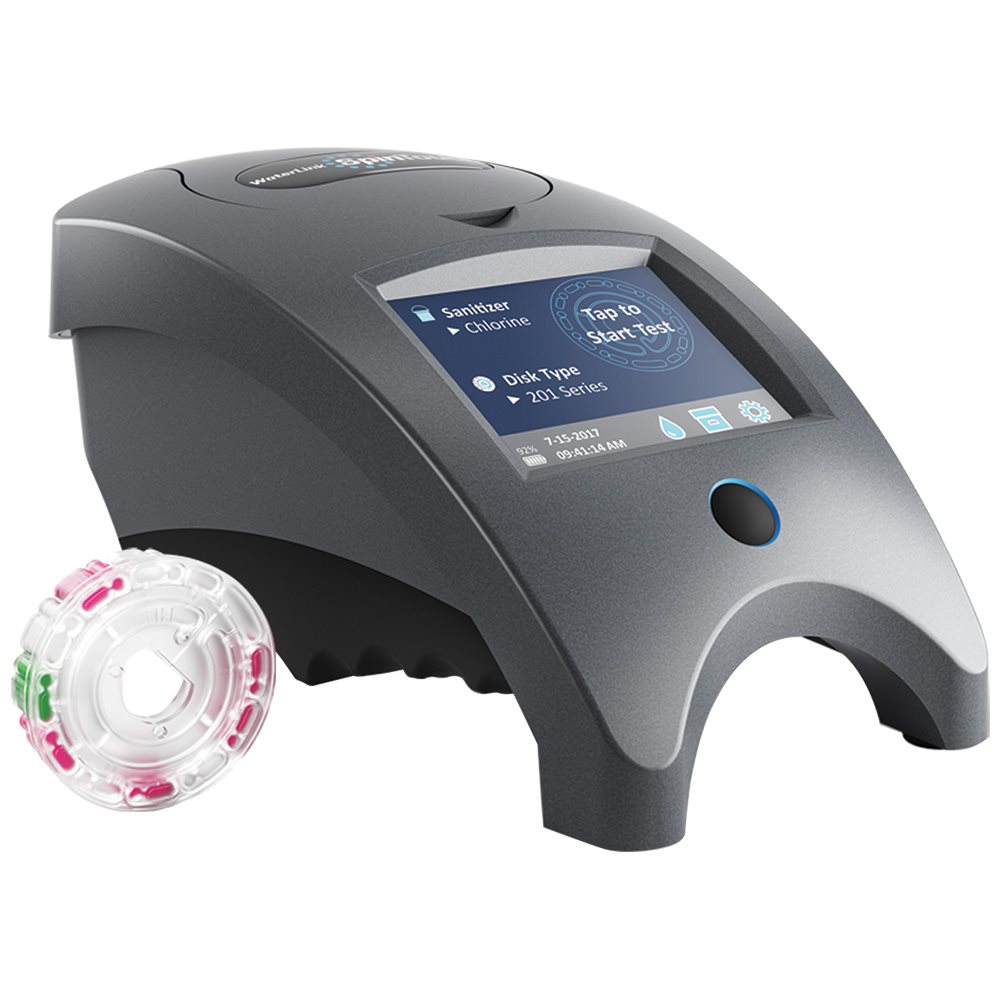 Double-tap and hold to zoom.
Mouse over image to zoom.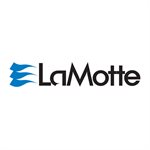 WaterLink Spin Touch Lab
Item Number: BB358002
Note: This item ships directly from the manufacturer. Current lead times may be as much as 8 to 16 weeks.

The innovative WaterLink® Spin Touch™ photometer does all your pool and spa water testing for you. Each sealed reagent disk contains the precise amount of reagent needed to run a complete series of tests. Just fill one unique Spin reagent disk with less than 3 mL of water and all your vital tests are done automatically. In just 30 or 60 seconds all the test results are transferred into the DataMate® software and analyzed to display results and recommend precise treatment instructions.
Stand-alone or cloud ready. No computer, smartphone or tablet necessary. Can communicate through Bluetooth® or USB. Rugged and portable with an innovative water resistant housing and internal, rechargeable batteries. Fully compatible with DataMate® 10 and DataMate® Web (DataMate® Web software available by subscription from www.waterlinkconnect.com).
WaterLink Spin Touch includes:
Photometer
Instruction manual
Quick-start instructions
3 syringes
Calibration check disk
Troubleshooting disk
USB cable/wall adapter
Disks are compatible with Spin Touch and Spin Lab.

Our LaMotte products are labeled for use in the United States only. They may not be shipped outside the USA.
This item is eligible for return within 30 days of shipment. Please view our return policy or contact us for details.
You May Also Be Interested In